June 2012 – Provence
"Gordes is a very beautiful old village, perched on the southern edge of the high Plateau de Vaucluse. The stone buildings built in tight against the base of the cliffs and those perched on the rocks above, including the 12th-century castle, are made of an beige stone that glows orange in the morning sun. The view from the village is a southern panorama out across fields and forests and small perched villages to the Montagne du Luberon."
Gordes is listed as one of  "Les Plus Beaux Villages de France" ("The Most Beautiful Villages in France").
http://www.gordes-village.com/html/index.html
Also nearby is the stunning 12-century Cistercian Abbaye de Sénanque. It stands peacefully in lavender fields, still a working religious building. You can visit the church, cloisters and many rooms and buy the monks' excellent produce (they have had centuries of practice at producing liqueurs and honey.)
https://shelleylevine.com/notre-dame-de-senanque-abbey/
I really wanted to see the lavender blooming. We missed it. We were a bit too early in the season. But the photo below is my inspiration to go back.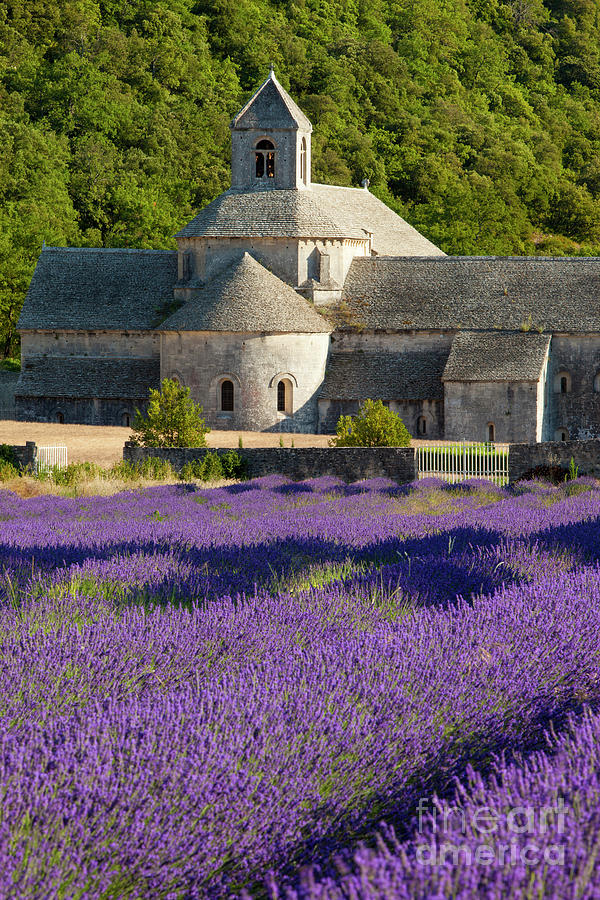 Photo Credit – Brian Jannsen Photography
Click on a photo to start the slide show.
.